« View all news
Edinburgh Steiner School 80th Birthday Party
May 2 2019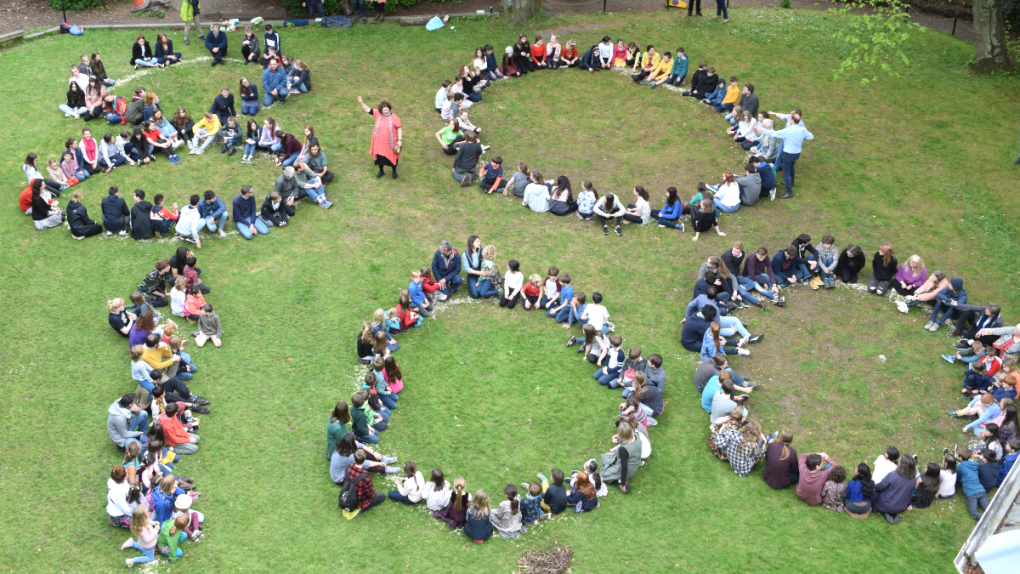 Thursday 2nd May 2019 marked the day that our school turned eighty years old.
To mark the occasion, the whole school came together to celebrate along with teachers, parents and some of our former pupils. The morning featured an assembly with wonderful performances from a range of different classes. Later on, we took to the lawn for an afternoon of fun. We had a picnic with watermelon and pizzas made by our Class 8 exchange pupils who had just arrived from Berlin. Spirits were high and the weather was holding. The lawn was alive with activity, children playing and people chatting. Next up, the Ceilidh band started to play and so began a 'strip the willow' dance of epic proportions, spanning across nearly the whole campus. The Ceilidh procession eventually wound back onto the lawn which was the stage for an aerial team photo as everyone formed into an '80' to mark the school birthday and a '100' to also commemorate the centenary year of Steiner Education (also in 2019).
What a fantastic day it was. A big thanks to everyone who came along and made it a day to remember.