Early years
A relationship with the Edinburgh Steiner School can begin as early as pregnancy, as our range of groups encourage bumps, babies and young children to come together to enjoy group and individual play, crafts, baking and songs.
Read Our Most Recent Care Inspection Results
Parent and Baby Group
From bumps to walking
We welcome expectant mothers, carers/parents and their babies, offering a relaxing, nurturing and creative environment, where we craft, share experiences and food, and sing together.
Many babies move on to our Parent and Child groups once they have reached walking age.
The group meets during term time on:  
Thursday  10.00am – 12.00pm
Cost: £7.00. First session is free.
Enquiries to babygroup@edinburghsteinerschool.org.uk
Parent & Child
Walking – 3½ years
Our parent & child sessions welcome up to nine toddlers with their parents, grandparents and carers (siblings also welcome), to share fun together in a warm, friendly and relaxed environment.
Activities such as baking organic bread and biscuits, arts and crafts or preparing for a seasonal festival are as much for the adults as they are for the children.
There is a dedicated garden and sandpit for outdoor play as well as the carefully maintained grounds of the wider Edinburgh Steiner School for longer walks and exploration. A healthy, organic snack is provided.
Many of the children who enjoy this group move on to the school Playgroup or Kindergarten.
The group meets during term time on:
Monday 9.00am – 11.00am  &  12.00pm-2.00pm
Tuesday 9.30am – 11.30am
Wednesday 9.30am – 11.30am
Thursday 10.00am – 12.00pm
Friday 10.00am – 12.00pm
Each session costs £7.00, payable in termly blocks, with a FREE taster session available for all new parents.
For further details contact: toddlers@edinburghsteinerschool.org.uk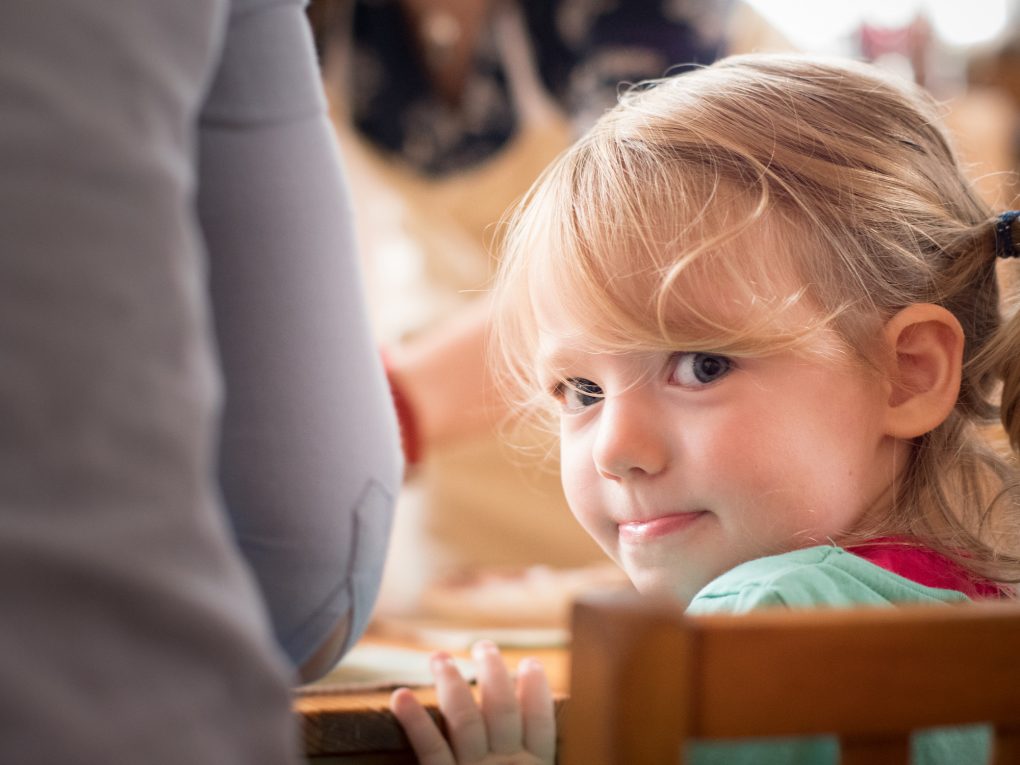 Playgroup
2½ Years And Over
Attended without parents/carers, the Playgroup welcomes up to eight toddlers, and enables them to develop independence, meet new friends, learn social skills and have fun!
During the session, imagination and creativity are nurtured through free play with simple toys and natural materials. Outside, the group enjoys its own sandpit and mud kitchen, as well as nature walks through the beautifully maintained school grounds, and use of the Kindergarten garden.
The children help to prepare and share together a healthy, organic snack. The session ends with a short circle time which can include songs, finger rhymes, stories or a puppet show.
This group provides a stepping stone before children make the progression into Kindergarten at the age of 3½ years.

Playgroup sessions are held during term time, every morning, Monday to Friday from 9.30am – 11.25am.
The cost is £12 per session payable in half-termly blocks.
For further details contact: playgroup@edinburghsteinerschool.org.uk