« View all news
Trio of former pupils to become first three brothers, and youngest team, to row an Ocean for charity
January 13 2020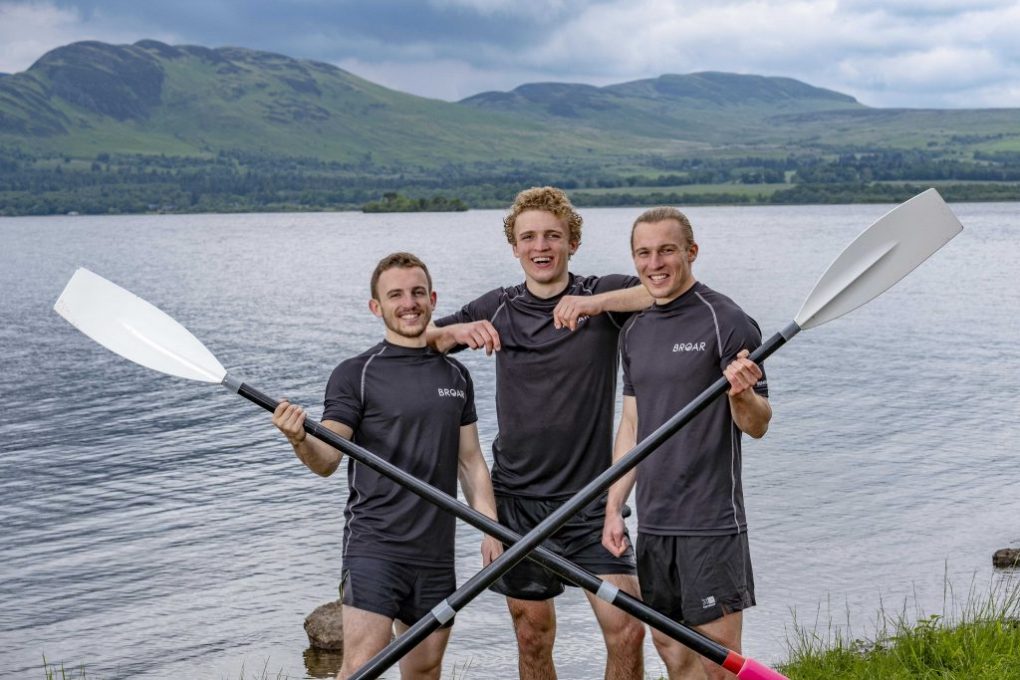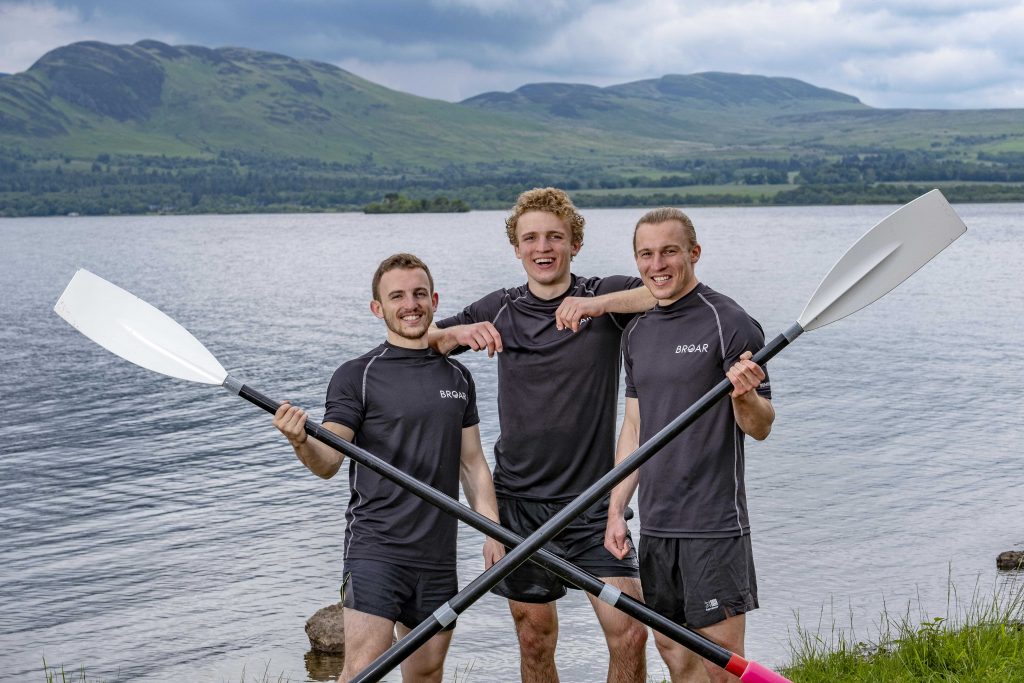 Their team name is BROAR – a combination of 'brothers' and 'oar'. Whilst many people have been on a break from work and school, celebrating Christmas or the holiday, and bringing in a new decade, these three former pupils – Ewan, Jamie and Lachlan Maclean – have been rowing. Two hours row. One hour sleep. Repeat. 24/7 (33 days so far, and counting).
The trio are rowing in the middle of the ocean, amidst huge 40ft waves, sharks below and Atlantic storms. They are part of a rowing race from the coast of Africa to the coast of the West Indies: 3,000 nautical miles for charity. Why? 1 in 5 children die before reaching the age of 5 in Madagascar – the 7th poorest country in the world – due to waterborne disease. The money we raise will go to a crucial component for health and progress – 24 boreholes giving clean water to 6,000 people living on the forest frontier. Closer to home, Parentline is a web and phone line for families in Scotland in need of support during difficult times. Each mile the brothers row will allow the charity to reach one family in need of an empathetic listening ear. The charity works tirelessly to prevent neglect, abuse and harm, helping families and communities to keep children living on our doorstep safe.
In a remarkable show of sibling strength and courage, the Edinburgh brothers are the youngest team, and they are doing exceedingly well, currently in the first trio and 3rd position overall. More people have been into space or climbed Mount Everest than have rowed across the Atlantic. Once completed, they will also be the first three brothers to row any ocean.
For every mile they row two children in an island in the Indian Ocean, Madagascar, will be able to get access to clean water. According to their social media update just yesterday, the boys have stepped up the pace over the last couple of days. So much so they rowed an incredible 102 miles in 24 hours, enlisting dolphins as pacesetters.
The brothers are living on freeze-dried foods, and their boat has one sleeping cabin. But sleep they don't do much – taking turns to grab 1 or 2 hours shuteye at a time. Whilst they were able to train physically ahead of the 40-60 day race around the islands of the west coast of Scotland, there was little preparation to help them cope with lack of sleep. "Sleep deprivation is something we can't prepare for and will be among the biggest challenges," Jamie said ahead of setting off on 12th December 2019.
The water they drink has been filtered from the sea. Solar panels create energy so they could listen to music or communicate on their phones with their ground team; but the salt-laden air corroded the lines, so they've had to forgo the music. Mind you, they are all talented musicians, with instruments on board: Jamie has his bagpipe, accompanied by Lachlan's harmonica, and Ewan is a singer-songwriter.
"Our goal is to raise £250,000 for two amazing charities [Madagascar and Scottish Charity Children 1st). However, we are faced with a baseline cost of £120,000 to get to the start line. Our boat, on-board equipment, transportation of the boat, race entry fees etc. all cost money. Without these, our mission is not possible. Upon resale of the boat and equipment, we will recoup approximately £60,000, which will be going straight to our charities. Help us make it happen."
With just 302 nautical miles to go, their efforts have so far raised over £191,000; and the world record of being the fastest trio to row the Atlantic Ocean is well within reach.
Ewan, who at 27 is the eldest, is the only brother who has taken time off work to complete the 5.5 week trip, with a full-time job as a design engineer for Dyson. His younger siblings will be returning to their studies following their challenge: Jamie, 25, now a trainee architect at Glasgow School of Art and youngest brother Lachlan, 21, a philosophy student at the University of Glasgow,
They are expected to land at their final destination, Nelson's Harbour in Antigua, this time next week (20th January, 2020). Hear their words in this short film here: https://youtu.be/UsTexVhB3OQ. Their sponsorship page, raising money for Scottish charity Children 1st, and Feedback Madagascar can be visited here.
Read more: Three Alumni Brothers Take On World's Toughest Row (22nd April 2019)
Update on 21st January 2020:
Alumni Brothers Set Three World Records Rowing
Lachlan, Ewan and Jamie, known as the Broar Brothers, arrived in Antigua on Thursday. Touching land, they became the first three brothers to row any ocean. At age 23, 25 and 27, they also became the youngest trio to row the Atlantic. Setting off on 13th December, 35 days, 9 hours and 9 minutes on, they now hold the record as the fastest trio also, beating the previous record set by almost a week.
The Maclean brothers rowed 3,000 nautical miles across the toughest sea, as part of a race for charity. They came in third position overall in this year's Tallisker Whisky Atlantic Challenge; and hope to raise £250,000 for Scottish-based charity Children First, and Feedback Madagascar.  Edinburgh Steiner School is honoured to support this multi record breaking feat.
The former lower-school siblings have been invited to talk about their experiences at a special assembly. A date will follow.