« View all news
Children's rainbows become symbol of the 'national spirit'
April 6 2020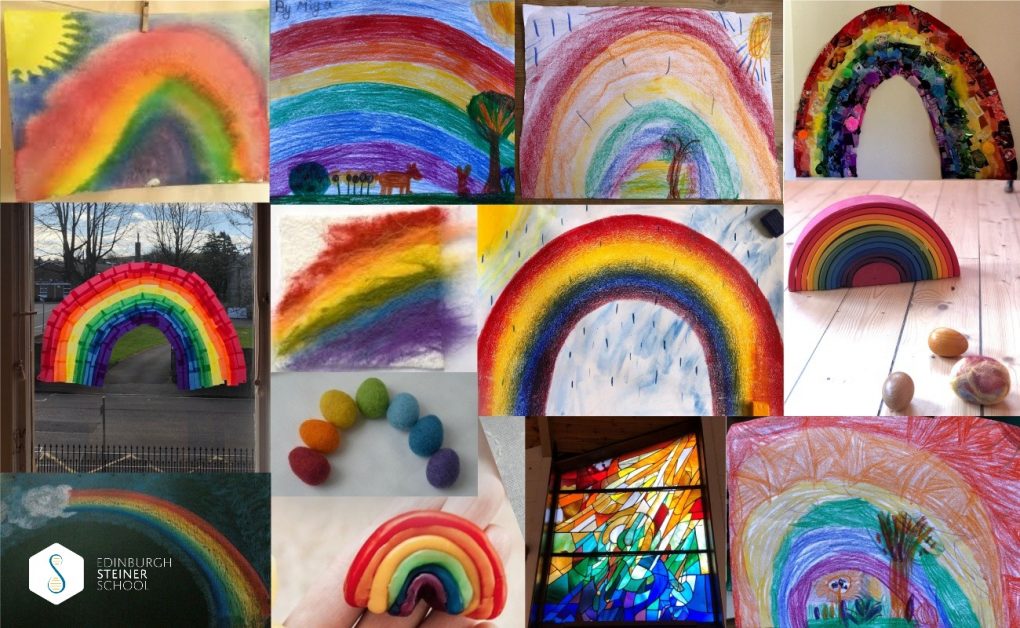 Rainbows have become a common sight in recent weeks, as people have taken to sharing versions of the stunning weather phenomenon in their windows to cheer up those suffering through the coronavirus isolation.
With most of the population confined indoors, the rainbow – normally occurring from the sun appearing amid a rainy backdrop – has emerged out of the pandemic to symbolise 'hope'; helping to maintain morale for children and families in these difficult times, as they prepare for a Summer Term learning remotely.
Ultimately serving as a reminder to stay positive in these 'unprecedented' times, the initiative has spread as far as the monarch. Children have been responsible for drawing and crafting most of the rainbows, leading the Queen to announce in a rare speech to the people on Sunday, rainbows drawn by children would become a 'symbol' of the UK's 'national spirit'.
With just one excursion permitted for exercise per day (and one for essential shopping), as part of the UK Government's lockdown rules enforced to slow the spread of the coronavirus, the window pictures provide a wonderful opportunity for children to play 'count the rainbows' as they walk, cycle, scoot, skip in the fresh Spring air.