« View all news
Exhibition of Class 11's re-imagined art in lock down
May 11 2020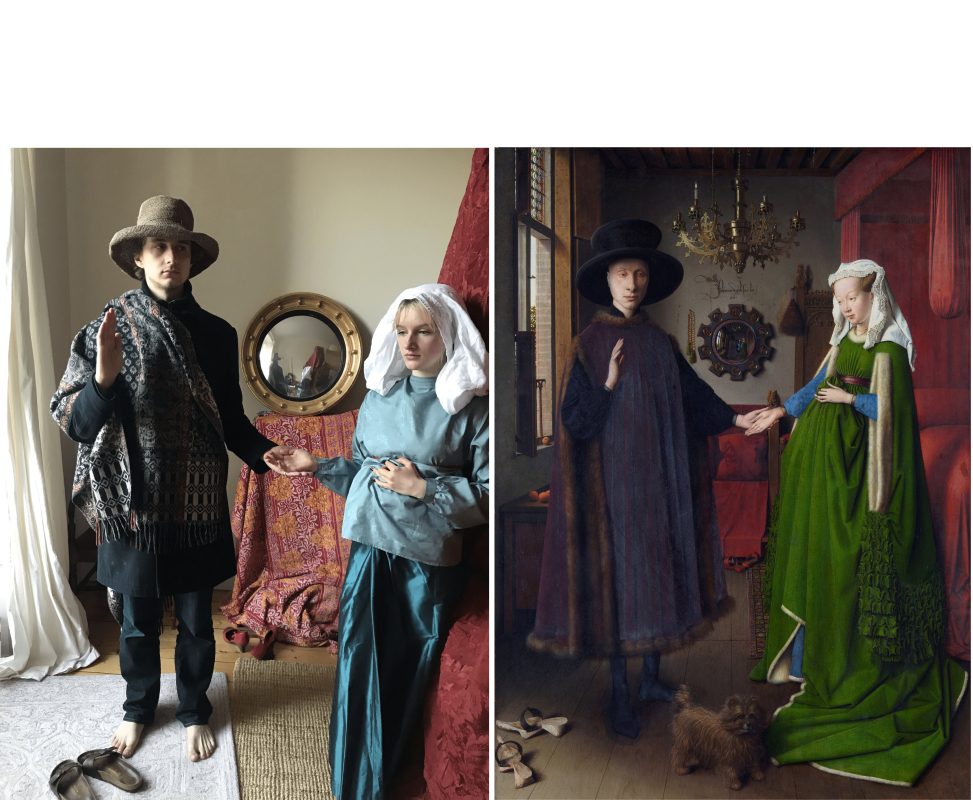 Art teacher, Penny Reid, asked her Class 11 pupils to re-imagine a famous art piece at home, during lockdown.
Be resourceful and think laterally – this was the intention behind the Class 11 Art class assignment to create a famous painting in lock down using materials at hand.
The pupils have their families involved as supporting actors, prop makers, photographers and even Judas and a wealthy Belgian groom from 1400s. They have wrapped themselves in curtains, created headgear from old shirts, filled the bath with garden plants, roped in family pets as models. The inventive and enterprising approach by the pupils has so inspired art teacher Penny Reid, she wants to share with you the results.
Each of the recreated works, viewed on the School website, has a story about how the pupil constructed it. Indio, for example, had her mum and sister hold her cat (look in the background) and her puppy so they were in the Frida Kahlo piece. Veie the gallery: Re-imagined Art
Art does not reproduce what we see,' said Paul Klee. "It makes us see".