« View all news
Class 12 prepare to take us on a worldwide adventure
June 25 2020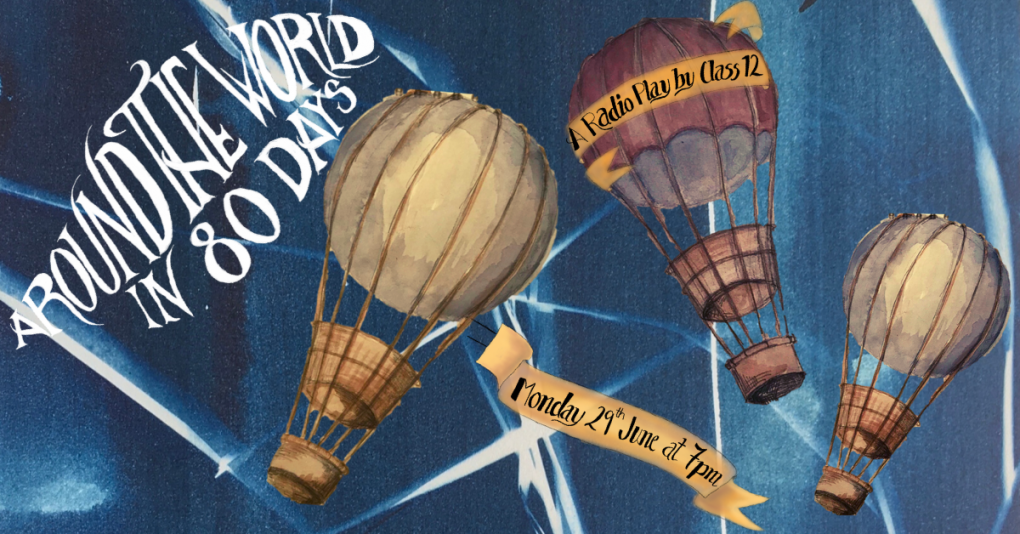 In a time where a global pandemic has ceased almost all travel, our soon-to-be graduates in Class 12 are taking us on a worldwide adventure without the need for leaving the home.
---
Premiering on Monday 29th June at 7pm, Class 12 present a very special rendition of 'Around The World In 80 Days'. 
Based on the novel by Jules Verne, this radio play narrates the story of Phileas Fogg, a gentleman of mathematical precision, and his journey to circumnavigate the globe. Set in 1872, this was no easy feat, with trains, steamships and sometimes even elephants as the only available means of transport.  Moreover, all this rested on a wager of £20,000 with the gentlemen at the Reform Club, the equivalent of over 2 million pounds today. Will he make it? There's only one way to find out…
---
The Class 12 Play marks the end of the pupils time together as a Class and represents the end of an era – a sad yet exciting moment in the lives of our young scholars.
This event would normally be taking place in our wonderful School hall with an audience full of friends and family. However, as with so much else amid the coronavirus pandemic, we are adapting to overcome. Class 12 have done a tremendous job of working together remotely to plan, produce and rehearse the play whilst juggling their other commitments. For all of you wondering how they have managed this, you can find out from their dedicated blog site offering insights to their efforts over the last few weeks.
Visit the official production blog site here
---
The play will premiere at 7pm on Monday 29th June and will be accessible by signing up for a free ticket.