« View all events
Molliere's The Prodigious Snob
8 - 9 June 2021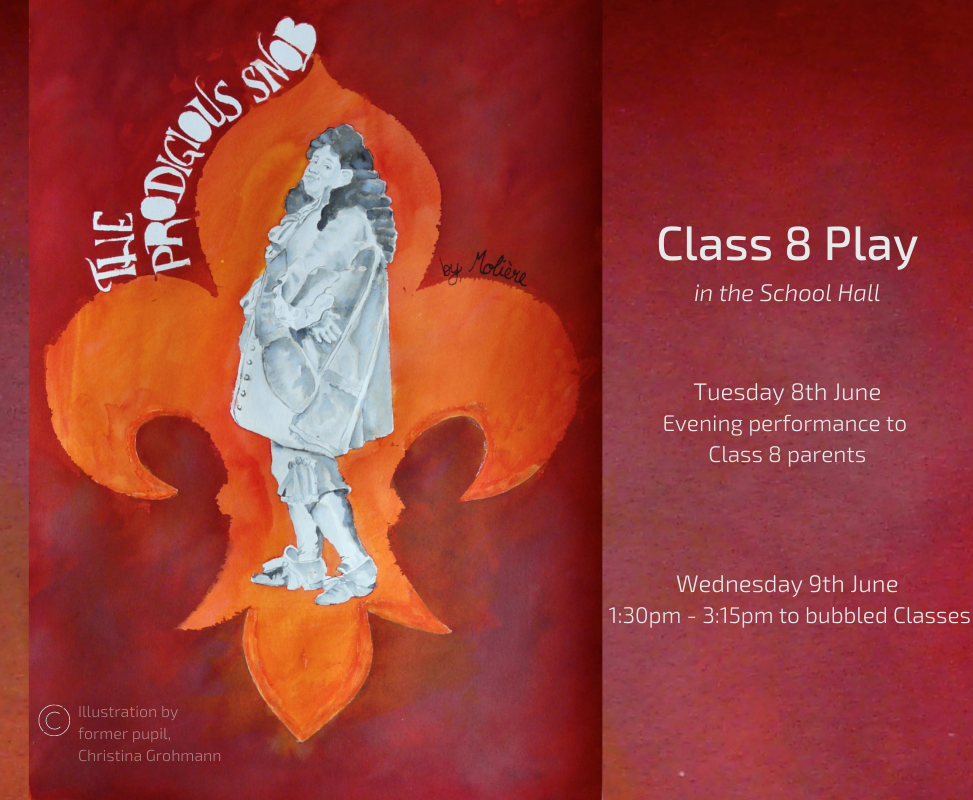 A theatrical production is a cornerstone part of Class 8's timetable, balancing the solo research of the Independent Project, with a socially-inclusive stage performance that brings the Class together.
This year's pupils are performing The Prodigious Snob by Jean Baptiste Molliere. A nouveau riche bourgeois gentleman makes a jackass of himself by trying to impress everyone with his importance and wealth. He will not permit his daughter to marry anyone who is not a nobleman and is quite willing to suffer an indignity providing it comes from a person of quality. He will lend money, with no hope of recovery, to anyone who claims to be on speaking terms with the king. His attempts to dress in a style suitable to his new station are ludicrous. Finally he is made the butt of a practical joke, takes part unwittingly in the marriage of his daughter to a man of her choice, and is properly initiated into the nobility by a sham ceremony that only emphasizes the servility of those that pretend to greatness.
On Tuesday 8th June, the 13- and 14-year-old pupils will perform to an audience of Class 8 parents in the School Hall. The following day, they will hold a school performance to peers in Classes 4 and upwards.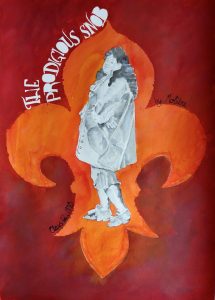 Fellow Steiner-educated Outlander actor and producer, Sam Heughan, got his first foray into acting on the school stage  playing the infamous character Bill Sykes in 1993. However, it was playing the main character in Moliere's The Prodigious Snob that Sam identifies being the experience that led him to follow a career path into acting and the moment he thought to himself, that he truly enjoyed what he was doing.
This beautiful handmade poster for the play was commissioned by the School as part of its 81st anniversary celebrations this time last year, when we interviewed Sam Heughan. Created by former pupil, Christina Grohmann, it has now been seen by over 370,000 viewers who have watched the interview on the School's social media platforms: Instagram, Facebook, YouTube, and ESSTalks.org.