Raffle
Class 4 parents would like to spotlight companies who share our ethos of sustainable, organic/biodynamic, local, fair trade, socially aware and environmentally kind ways of working, including the many and wonderful ventures run by families in our school community,   through the list of raffle prizes here.
If you would like to support Steiner Waldorf education in Edinburgh and be showcased as part of this consciously collated list, please get in touch.
Prizes will be added as they come in: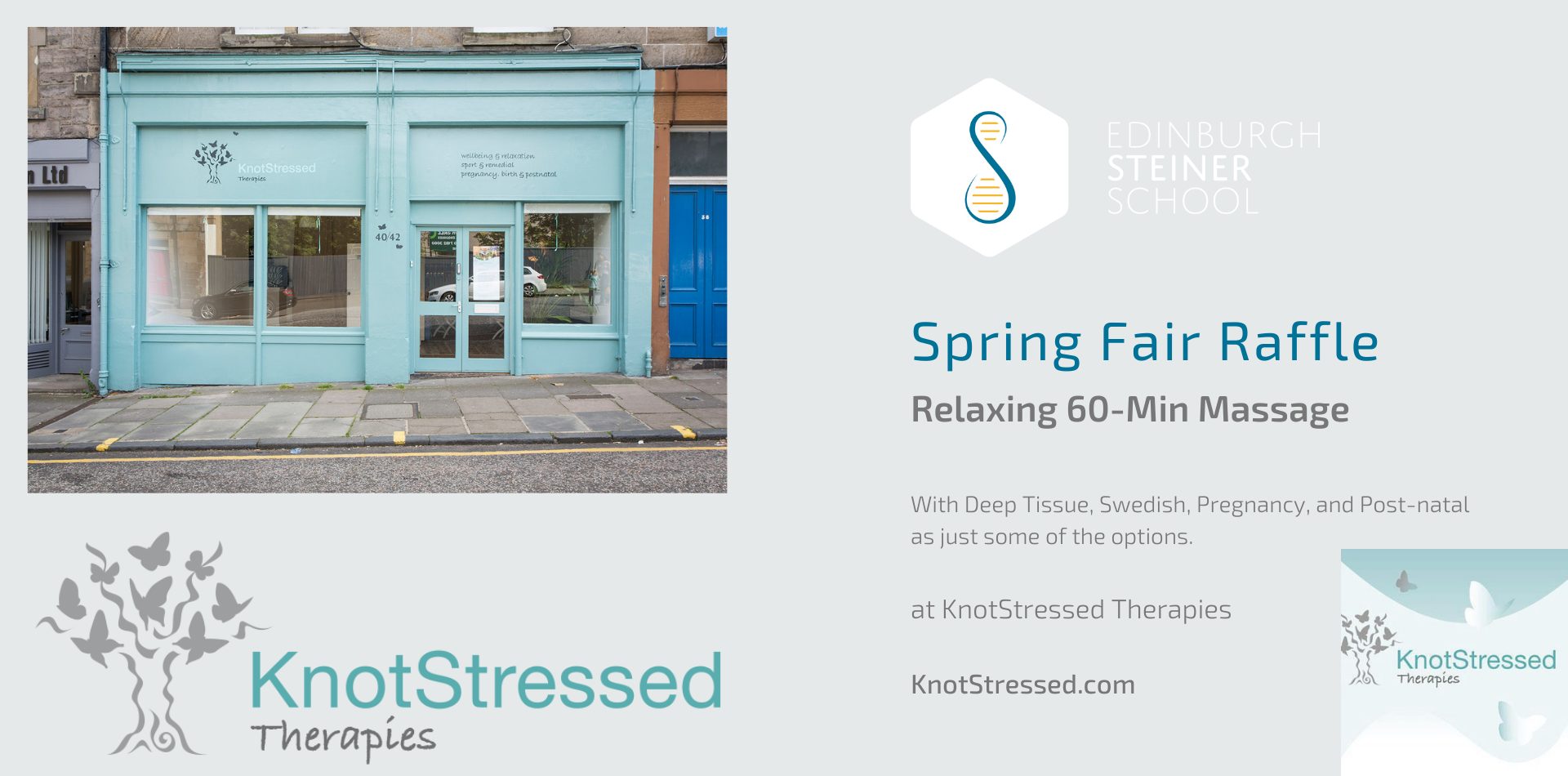 Spring-Fair-Raffle-KnotStressed-Massage
Spring Fair Raffle Prizes East Coast Organics
Spring Fair Raffle Prizes Calmblue (3)
The Christmas Market is traditionally Edinburgh Steiner School's biggest fundraising event, welcoming some 2,000 people through the school gates. The raffle is a fond feature of the festive day; and it will be a highlight of this upcoming event.
Like every non-profit, Edinburgh Steiner School Trust depends on the philanthropic support of the people who care about our school and our mission. And like every independent school, tuition alone does not support everything we do to educate the children of our school.
Edinburgh Steiner School offers an important alternative to mainstream independent education in Scotland. We are a rare example of a school which emphasises sustainability and the belief in self reliance; with an aim to develop responsible, free-thinking young people who can contribute to society with initiative and purpose.