« View all news
Class 3 and 5 enter Member of Parliament Christmas Card Competition
November 25 2019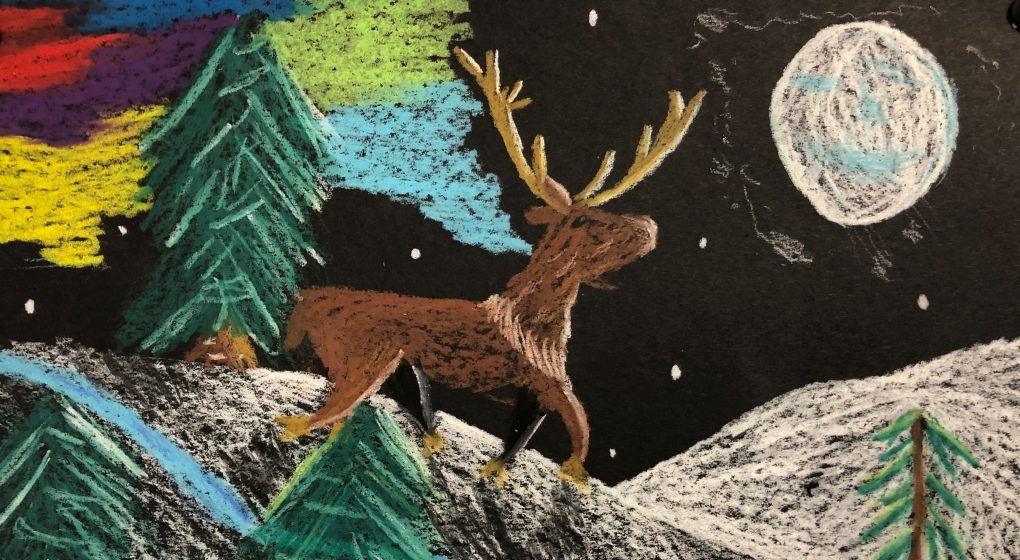 For the fifth consecutive year Class 5 pupils have drawn a Christmas scene that they entered for the Christmas Card Competition, now in its tenth year, by local MP Iain Murray.
All primary schools within the district are invited to do an A4 drawing. Class 5 pupils Ellie and Cailan have been runners up in separate previous years, with Cailan winning the competition last year.
Class 5 are studying botany this year. To tie in with their learning, teacher Vivian Mackay's brief was to draw a scene with either a coniferous or deciduous tree, working for the first time negatively (namely on black paper) to work with the depth of night sky and darkness. The Class have also began to use Caran d'ache pencils to supplement the Stockmar crayons.
The results are truly outstanding. See the full gallery below.
Drawings by Class 3 pupils have also been entered into a competition by a  separate local MP.  On their return, they will also be considered for next year's Christmas Market poster. Karen Ford's class will be the organisers of the 2020 event.
Previous years' hand-drawn Christmas Market posters can be viewed here.