« View all events
Meet The Author – Sophia Christine Murphy
Sat March 28, 2020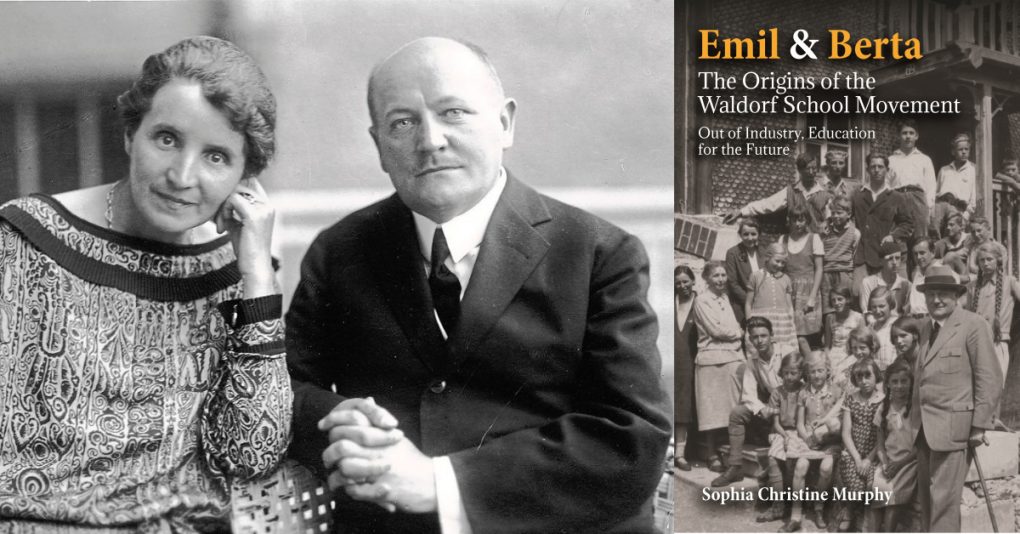 Talk, Q&A and book-signing with the author, hosted in the 100th year of Steiner Waldorf education globally.
THIS EVENT HAS BEEN POSTPONED UNTIL SEPTEMBER. In the meantime, book your place to listen to Sophia Christine Murphy's talk from Ireland, streaming at 4pm here
From Waldorf tobacco to Waldorf education, that first school in Stuttgart would be the start of a revolutionary approach to education.
Sophia Christine Murphy spent her last two school years at the first Waldorf school – Stuttgart Waldorfschule. Drawing on the diaries of her grandfather, Emil Molt, she brings this remarkable chapter of educational history to life in her book 'Emil and Berta: The Origins of the Waldorf School Movement', published in the centenary year of the school opening by Waldorf Publications, and available through Floris Books.
Read the full article 'A Couple Whose 100-Year-Old Idea Revolutionized Education' (27th February, 2020)
Tickets  Reserve a space to guarantee a seat.