« View all news
Parents Seek Play Based Steiner Schools
April 25 2021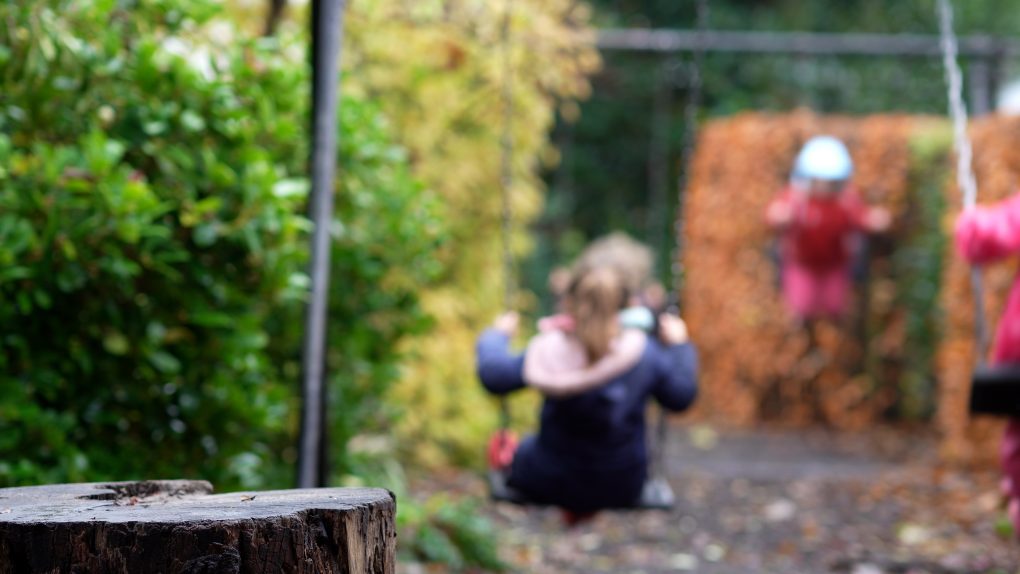 Steiner Waldorf schools, where play is seen as central to learning and wellbeing, have seen interest in their schools rise through the pandemic. At Edinburgh Steiner School, the only all-through school in Scotland based upon the principles of the internationally-recognised Steiner Waldorf curriculum, we have welcomed over 70 new pupils in Early Years and the School this academic year. Our Seedlings is now full.
Many of our schools are reporting an increase in new admissions following the pandemic which was something we had not expected. Parents are telling us that following lockdown and being more in touch with their children's learning, they are looking for schooling that is more child centered and which provides better opportunity to be outside and play".

Fran Russell, Executive Director of the Steiner Waldorf Schools Fellowship (SWSF) – the umbrella body for Steiner Waldorf education in the UK and Ireland.
Steiner Waldorf schools are the only schools in the UK that do not start formal learning until children are in their seventh year, which is the norm in most European countries and around the world. In Early Years children learn mainly through play, imitation and artistic activities, not formal instruction.
Even when formal learning starts we keep the lessons playful, integrating art, music, craft and physical activity. This approach not only keeps children engaged and loving their learning but helps protect their mental health and allows them to grow in a balanced and healthy way.

Break times are sacrosanct and take place outside whatever the weather.  The curriculum includes gardening and frequent nature walks enabling the children to be outside and in nature as much as possible."

Ms Russell.
The Steiner Waldorf schools movement is the fastest growing educational movement in the world with schools in over 90 countries. Schools are developing particularly fast in Asia including China, Taiwan, Korea and India. In China 300 elementary schools and 60 High schools were developed in just 12 years. They are often state funded. Whilst all bar one Steiner school in the UK are parent-funded, most in the UK have a bursary and run as not-for-profits. 
Every year we seek to keep the fees to a minimum in order to maintain the school as accessible as possible to all, in line with the ethos of Steiner schools worldwide.

Edinburgh Steiner School Board of Trustees
Edinburgh Steiner School is a well established Steiner School in the Capital, where around one in ten children attend an independent primary school, and more than double this number attend a fee-paying secondary school (Biggar Economics Report, December 2018). In less than two weeks, Edinburgh Steiner School will celebrate is 82nd anniversary (6th May, 2021). Our fees remain the lowest of any independent school in Scotland.
Play and creative doing. Without it, we are depriving children of the opportunity to protect their own mental health. 

Julia Whitaker
Co-author of a new book to be published in May, NHS Health Play Specialist Julia Whitaker has been researching how play habits developed in childhood go on to influence health and wellbeing throughout the course of our lives. She adds:  "Play, and having a playful attitude, not only enhance lived experience, but can also determine how well – and even how long – a person might live." (Play for Health Across the Lifespan)
Many New Faces at Edinburgh Steiner School
Our school has a roll of up to 360 pupils from age 2 – 18 years old, with one Class per age group. Despite being in a pandemic 73 new pupils have enrolled to Edinburgh Steiner School this academic year: 37 in the Lower School and Upper School, 21 in Kindergarten and 15 in Seedlings. Our Seedlings is now inviting applications for 2021/22 academic year only.
We welcome pupils to join our school all year round, including from international students looking to board.  Whilst the Open Tours continue to be on hold, we are offering individual family tours, complimenting the recent short films, which can be watched at ESSTalks.org.  Word of mouth from our parent body plays a large part in new families looking into whether our School can offer what they are looking for. We thank you for this support.
We will welcome more pupils who are due to start in the new academic year, including families of 24 children who have already been offered places and confirmed their start in August for 2021/2022.
Perhaps of interest: 
'Let children play': the educational message from across Europe   (Guardian newspaper, Friday 23rd April, 2021)
Toddler groups reopening in nature
In support of parents legal right to defer entry to P1, closing today
Raising school starting age debated in Scotland for first time
What would a Scottish kindergarten stage for under 7s look like?
Edinburgh Steiner School to offer Early Years pupils 1,140 hours Early Learning & Childcare